John Creighton Builders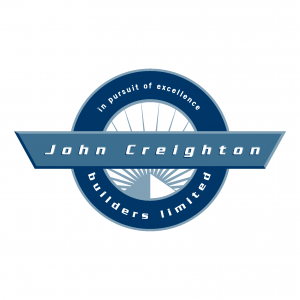 One of Christchurch's most experienced leading architectural builders and the only builder in the Canterbury region to receive the New Zealand Master Builders sapphire award. This is in recognition of outstanding achievement and building excellence in winning 3 or more regional supreme awards. We strive for excellence and have consistently won 'House of the Year' Master Builders awards. Our company prides itself on the values installed in staff members and their retention.
The foreman, leading hand and staff assigned to your project will be on site every day from start to finish. We use a regular team of proven sub-contractors and suppliers.
Of most importance to us is a successful relationship with our clients. We are highly dependable, honest and pride ourselves on our professional integrity. Communication between client, architect, and builder is of the greatest importance to the success of the project. We take great care to ensure this happens.
Don't take it from me on how good we are, ask one of our clients.
John Creighton
John Creighton Builders