The Craft and Science of Building with Formance SIP's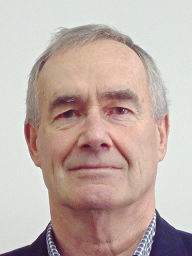 Builders' Blog  – by Peter White
With 45 years in the construction industry Peter White has seen many different systems. In this blog he explains the value and process of using Formance Panels 
Peter White Bio
Peter White's 45-year career in the construction industry includes experience as a carpenter, leading hand, contracts' manager, company manager, construction company owner, project manager and cost-management consultant.
Peter has had a long-held interest and enthusiasm for the use of prefabricated panel construction and, in particular, the significant benefits of building with structural insulated panels (SIP's) which deliver a higher standard than required by the building code. To assist homeowners, consultants and builders, Peter writes a monthly Builders' Blog with information on the building process with Formance SIP's.
In addition, Peter offers a specialist SIP's costing and pricing service to Formance clients.
Contact: 0276 242 163
Email: peter@eaglenprojects.co.nz.
Buildings are environmental separators, creating an indoor environment protected from the external climate. They allow the regulation of temperature, air movement, humidity, rain, snow, light, dust, odours, noise, vibrations, insects...
Read more about 'Building Science and Structural Insulated Panels'...