Ventilation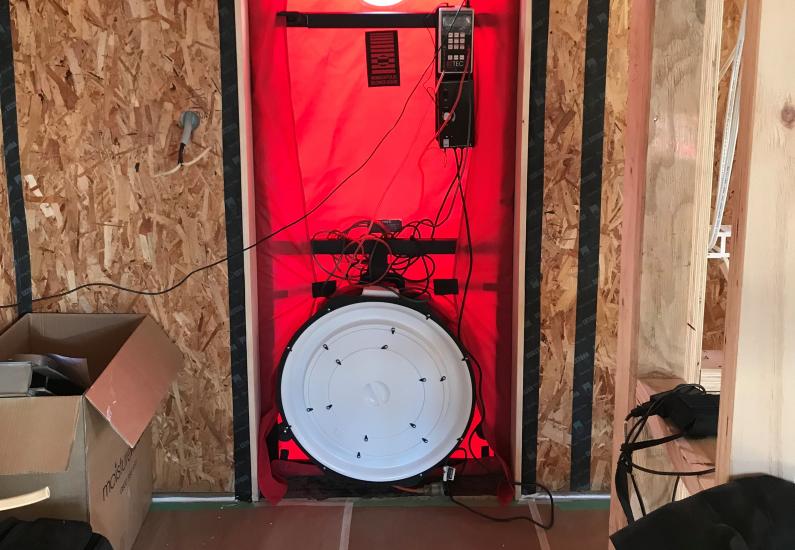 Building tight is building right. Buildings can never be built too tight, but they can be under-ventilated. A tight building is one where the passage of air molecules into and out of the building envelope is kept to an absolute minimum. Structural Insulated Panel (SIP) buildings, built properly, are tight structures so a ventilation system should form part of the design and building process.
A ventilation system should:
Heat when cold
Cool when hot
Dehumidify when wet
Bring in outside air
Distribute outside air
Remove pollutants
Filter the air
And do all this automatically when needed, without noise, vibration, drafts or odours.
 Why do we need to ventilate? We need to ventilate to protect both the occupants and the structure. Ventilation controls odours and airborne contaminants for the health of the occupants. Ventilation can also control interior moisture levels.
 We need to think of a home as an integrated system of appropriate components to get the building envelope as airtight as possible. An integrated  'whole house system' should be designed for the site, the micro-climate and solar orientation for both heating and cooling, with the necessary construction details. In a poorly integrated building, the thermal performance will reflect thermal siphoning through exterior walls, ceilings and roof.  Moisture build up in the walls might appear as mould and mildew problems. Large energy bills will reflect the high air infiltration rates.
 In a well-integrated building, the designer will examine the effect of one component on the others and generally deliver a product that is more than just the sum of its parts. Designers will want the correct roof overhangs, avoidance of thermal bridging, water playing on exterior walls, and appropriate roof pitch for thermal panels. This design process will also produce a unique, purpose designed ventilation system.
 A well built, SIP high-performance home is capable of achieving a net zero energy status and achieving a high rating on the NZ Green Building Council or Passive House rating systems. These rating systems, while not yet mandatory, are likely to be increasingly used by real estate agents, banks and territorial authorities.  
 SIP buildings excel in air infiltration resistance. This has been proven many times by conducting a 'blower door test' on the finished envelope with correctly installed SIPs constantly returning very low air changes per hour which indicates a tight building envelope.
 There are a number of businesses and organisations specialising in the design, installation and maintenance of ventilation or HVAC  systems in high-performance homes. Useful references are listed below:
Other references:
Builder's Guide to Structural Insulated Panels. Joseph Lstiburek
Passive House Institute: www.phinz.org.nz
NZ Green Building Council: www.nzgbc.org.nz