Careers
Formance is a trusted building solutions provider, who has been leading the movement towards better housing in NZ for over 10 years. We focus on improving energy efficiency and providing building solutions that are robust, sustainable and cost-effective.
We are leaders in prefabricated timber framing solutions, both as a system provider and project partner. We value service excellence, customer focus, creativity and safety. Our customers include residential and commercial builders, architects, developers, and government agencies.
Positions we're recruiting for
Detailing & Technical Co-ordinator
Operations Manager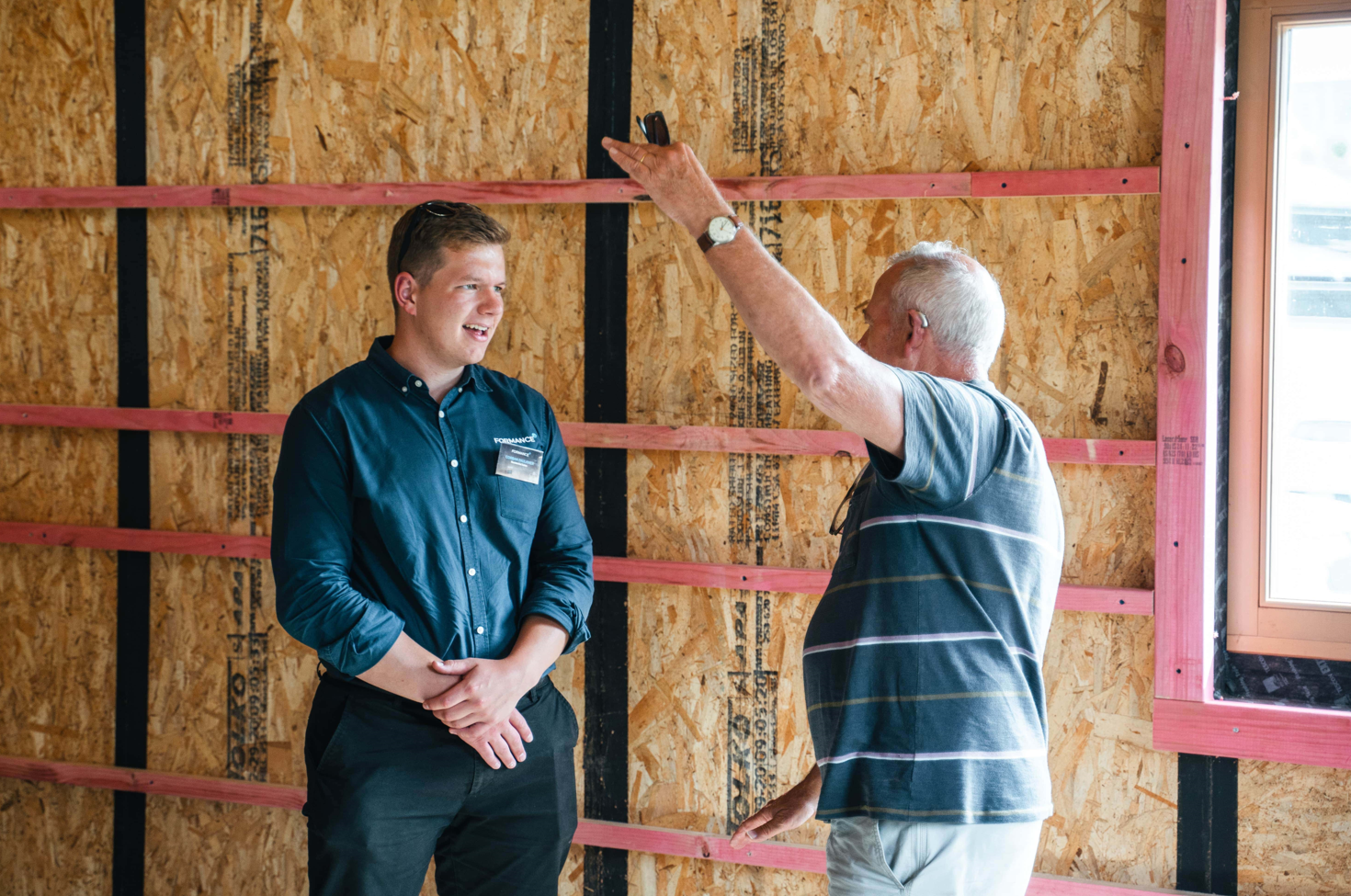 Our Values
At Formance, we strive for excellence in all we do. Our dedication lies in providing excellent services, creative solutions, and customer-focused strategies that reach beyond satisfaction.
We believe in working with integrity and safety as foundational principles, as well as creating a culture of collaboration and mutual respect. We value our people and strive to help you reach your full potential.
| | |
| --- | --- |
| Quality of Life | Because you only get one |
| Efficiency | Doing more with less is close to our heart |
| Integrity | We're only as good as our ability to keep our promises |
| Openness | We're always ready to hear and share new ideas |
| Sustainability | We're guardians of the environment for future generations |
Why Formance is great to work for
At Formance, our team is at the heart of our success. We are committed to helping our staff reach their fullest potential, and providing an environment where they can be creative and innovative. We provide competitive salaries, development and training opportunities, flexible work environments, and a comprehensive benefits package.
Why Candidates Should Work for Formance:
If you're looking to join a company that values its people and provides opportunities to grow and develop, look no further than Formance. We provide career advancement and stability, flexible work environments, and competitive salaries and benefits packages. And, we ensure that our employees are proud of the work they do by taking part in a wide variety of projects with teams all over the country. It's all just part of the Formance way!