Build Faster with SIPs
Whether you're planning a build for your own home or you're planning to build several, the sooner its built, the better.
SIPs can be a lot faster than traditional framing, particularly when you consider prenailed walls and roof sections.
If you're building one home or several, time is of the essence so the faster you build the sooner you can make use of the homes. Project managers will understand the time advantage of closing a home sooner, as this means work can be completed outside as well as inside the home at the same time.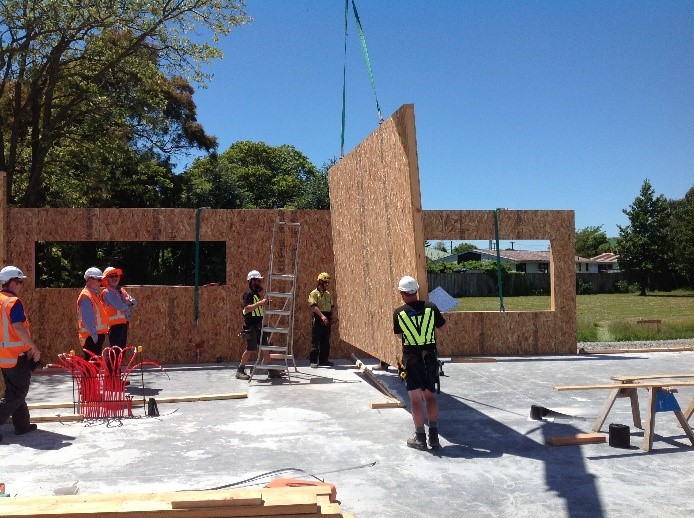 Prenailed Panels
For true offsite manufacturing speed, choose the Formance prenail option.
Here panels are assembled into larger sections at the Formance factory and supplied in walls, or sections of roof or ceiling.
The panels are cut to the precise shapes required, and go straight to the prenail station where timber inserts, thermal splines, straps and other fixings are fitted. The resulting panel is ready to simply drop onto the bottom plate and be nailed off. Builders report savings of 1-3 weeks on a standard residential build program when adopting prenail.
To prepare for Formance prenail bottom plates will be installed, and internal frames will be standing ready for the panels to be erected. The internal frames can be used to lean the prenail panels against prior to fixing them off with the long Formance SIP screws provided.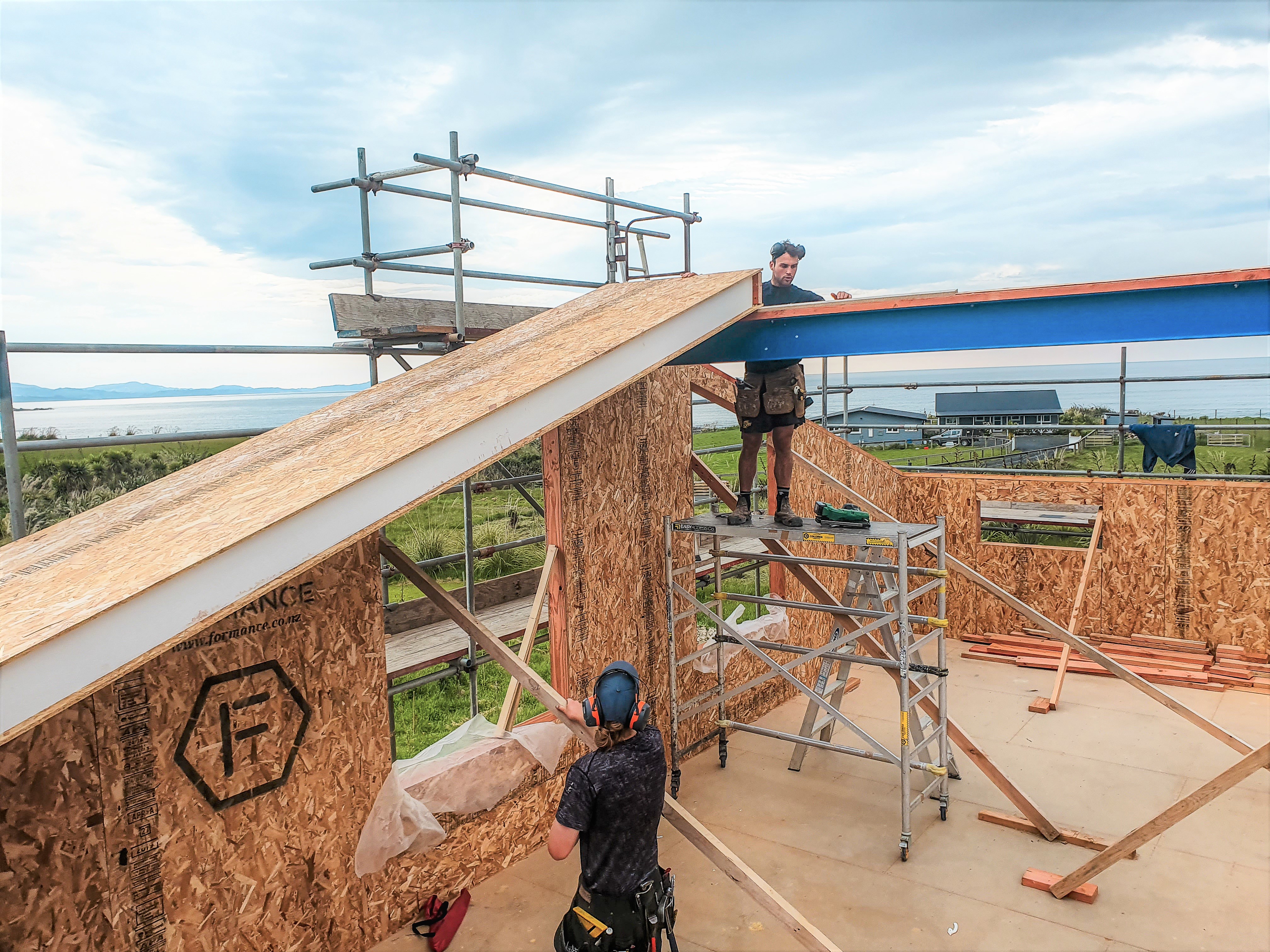 Standing panels individually
Choose this option if your project involves complications, such as the presence of steel, or the build is generally a "technical build".
Panels are supplied individually on pallets, along with a pallet manifest showing you which panels are where, and installation takes place one panel at a time.
If you're new to panels and want to understand a bit more about they work this is the option for you. It is generally slower then prenailed sections.
For rapid installation of panels, choose Formance prenail.
Here is an example of a block of classrooms being built with Formance prenail. THe camera was started at 6.00am and ran until 9.00pm on a time-lapse setting. No edits were done to the footage. Watch the clock at the bottom to see how quickly the building is built. By 1.00pm on the third day the panels have been stood.
This block of classrooms had a floor area of 750m2 and used the panels for internal walls as well as external walls.