He thought the project was going so well...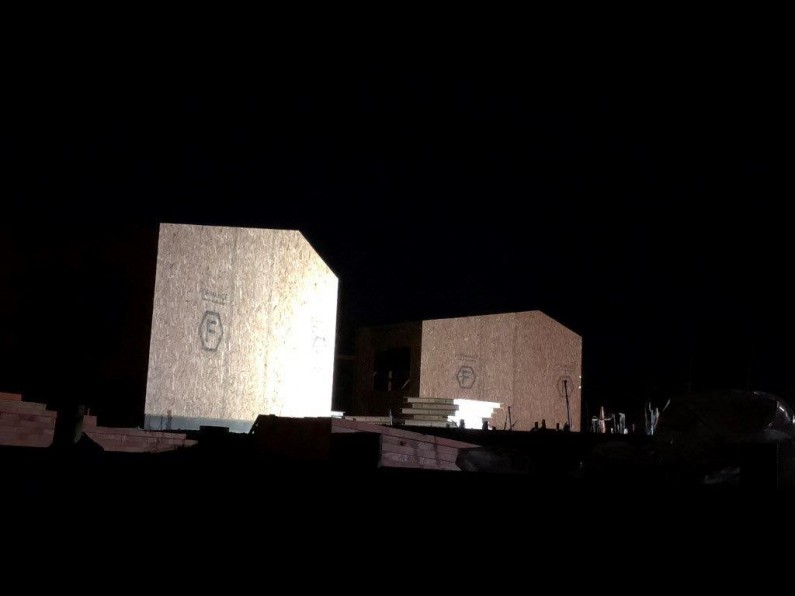 As he got out of the car and walked up to the site office at his Flat Bush building site Meridian Construction GM Nelson Vining couldn't help feeling a sense of achievement. After careful planning and with a great team onsite the buildings were flying up. He was contemplating program acceleration and breaking new speed records on build time, records he had set himself just weeks earlier on another site in Westgate.
Then his phone buzzed in his pocket.
It was Peter from back in the office. Had he heard the news? The Prime Minister had just announced the country was going into complete lockdown to combat COVID-19 spread, in only 2 days time. Vining had just been served 48 hours notice to be offsite for 4 weeks. Possibly longer.
Though he agreed with the government's decision, he couldn't help but selfishly feel profoundly dissapointed. With almost no warning, and with his supply chain and building program in full swing, the whole country was heading into total lockdown. "It was definitely not something I had a mitigation plan for," said Vining, "we just had time to secure the site and make sure everything would be fine during the lockdown and that was it. No grace period or anything. It was a real shame, particularly for the workers onsite who had a pretty good rhythm putting the panels together, but also for the various interested groups that wanted to witness the speed of construction and program benefits. With no site-access guided tours are out".
Not one to waste an opportunity, Vining pulled out his phone before the lockdown kicked in and recorded a series of short video clips he could later share. "They're not professionally recorded, and I'm no salesman, but hopefully these show something useful in lieu of a site visit from a construction point of view" noted Vining.
Since receiving these files we've thought of the many benefits this type of site tour has; including time saving, site safety, and the ability to have a personally guided tour by the boss. Compared to a physical tour these might be just the ticket for on-demand learning about the future of construction in NZ.
So grab a coffee and join Nelson on an 8-clip tour of both the Westgate site nearing completion, and the recently started Flat Bush (Chapel Rd) project. Listen to Nelson as he battles the wind while negotiating the site with phone in hand. You'll hear him explain where things are up to and his experiences in building with Formance.
(Note the site has been well documented with thousands of photographs, reach out with what you'd like to see and we're happy to send them through)
Westgate 1 - Introduction to the site, showing the finished buildings (0:42)

Westgate 2 - Walking inside almost-completed 2 story 4-plex apartment (3:10)

Westgate 3 - External civils and site landscaping (1:32)

Chapel Rd 1 - Site overview and program benefits of managing all contracts onsite (3:02)

Chapel Rd 2 - Initial walk around prepared pads for pouring (1:23)

Chapel Rd 3 - First of the Formance buildings (2:15)

Chapel Rd 4 - Internal walk-through of Formance building (1:05)

Chapel Rd 5 - Overall program wins in build, civils and site landscaping. (2:12)

Want to discuss your project? Get in touch here.
Looking for a builder? Check out our build partners around the country
Have a plan to price? Upload it here.