Why Salvation Army Social Housing (SASH) chose Formance SIP Panels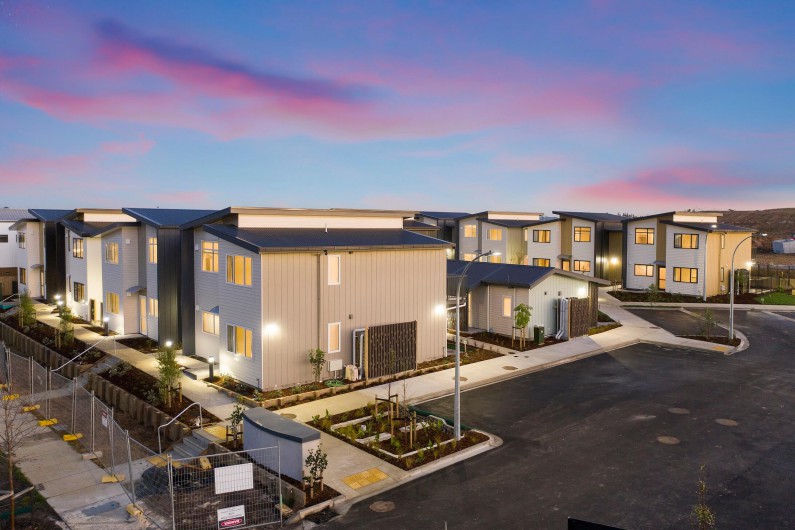 We are very excited about our recent involvement in the Salvation Army Social Housing Project at Massey, Auckland.
This breakthrough project aims to tackle New Zealand's housing shortage through sustainable long-term rental accommodation.
The apartment complex, Te Hōnonga Tāngata, includes twenty two-bedroom homes and two one-bedroom units, and was designed by Fat Parrot Architecture.
Fat Parrot was asked to design an environment for the community to develop and a place where tenants can offer support to one another.
Formance SIPs were chosen for the project to ensure that the houses would be warm and dry and to decrease the heating costs for tenants.
Formance build partner Meridian Construction was the main contractor. According to Meridian GM Nelson Vining, SIPs played a significant role in speeding up the building process, especially given the repetitive nature of these designs.
Find out more in the video below.
Want to discuss your project? Get in touch here.