Golden Bay community find solution to housing crisis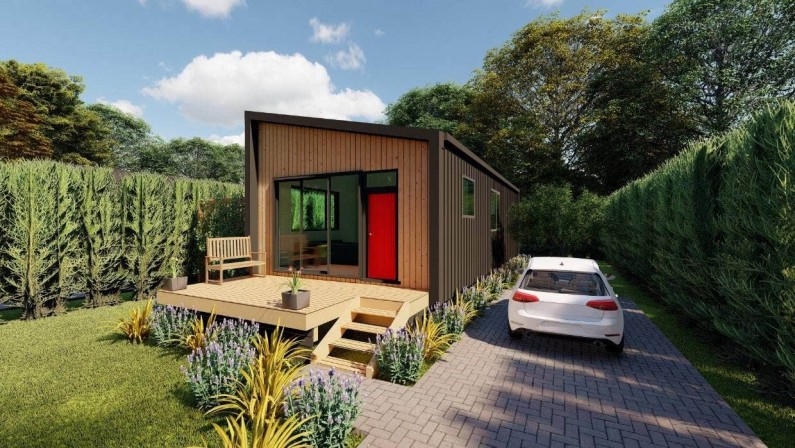 The community in Golden Bay has a solution for the dire shortage of affordable housing available for rent or purchase in the area. Up to 30 new 60sqm homes will be placed on council-owned or private land (several residents in the Golden Bay area have made land available)
Christopher Bennett, the developer of the project, has worked with Mark Goodison from Goodison Architecture to design transportable homes built from Formance SIPs.
Below, 3d images show the simple, stylish & affordable home design, note the nice high ceilings, easily achieved with Formance SIPs. Formance SIPs (115mm thickness walls and 215mm thickness roof panels) were chosen in this design for energy efficiency, airtightness, improved moisture control, and to speed up build times.
A high-performance building envelope was very important in the project to ensure the homes were warm and dry and had low heating costs for the tenants. By using SIPs, around 50% reduction in heating costs can be achieved.
SIP panels for the first two houses of this project left the Formance factory this week, and are on their way to the build sites in Golden Bay. Keep checking the news feed on our website for updates on the progress of this project!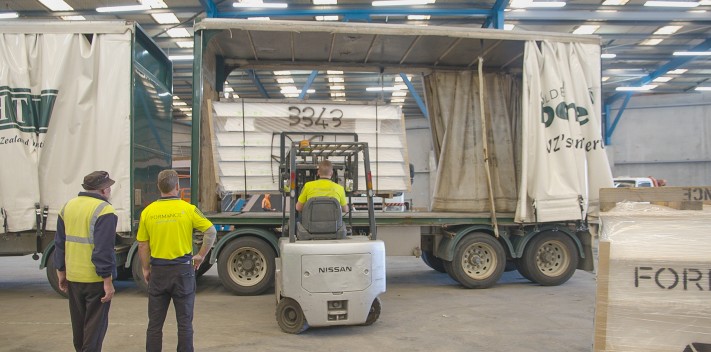 This project has a website, with regular updates on it: Go to the GBAHP website
Want to learn more about SIPs? Learn more about Formance SIPs
If you have questions or you have a project you'd like to discuss, Contact us.