No power bill, a warm home & an amazing view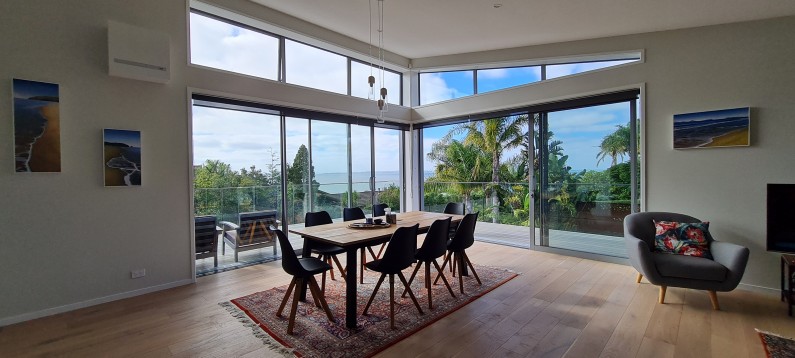 What more could you wish for...
Nestled above the palms in Torbay, this stunning seaside sanctuary home provides gorgeous views of the Auckland Gulf Harbour and Rangitoto Island.
Sustainability was front of mind for this build, making use of new, durable well-resourced products. After previously living in an old pioneer cottage for 37 years, a warm, maintenance-free home is what led Steve and Lynn to build using Formance.
Steve says they don't have a power bill, which is the result of a thermally broken concrete slab, Lunos heat recovery ventilation unit, solar thermodynamic system for the hot water, and Formance Structural Insulated Panels.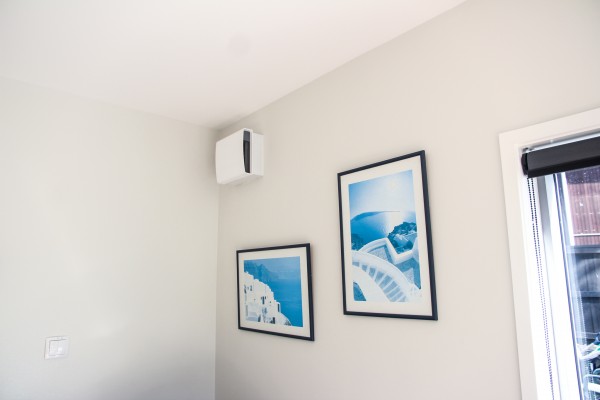 They also love how using Formance SIPs gave them the ability to easily achieve a large sense of space with high ceilings and without the need for 'huge bits of steel going in'.
When we visited Steve and Lynn's home in Torbay, it was a windy day and not particularly warm, but when we walked inside, the feeling of comfort and warmth was amazing. What made us more astounded was when we asked Steve, "What heating or cooling do you have on at the moment?", he replies with "Absolutely nothing".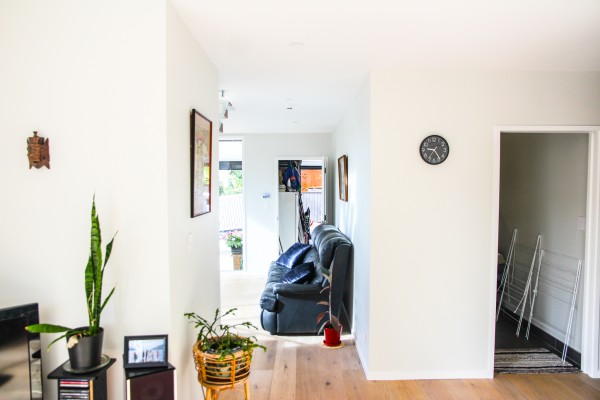 The home was built using 115mm thickness Formance SIP walls and 315mm thickness Formance SIP Roof. The performance of this home with the added Lunos Heat Ventilation System and thermally broken slab means the home performs at world-class levels of energy-efficiency.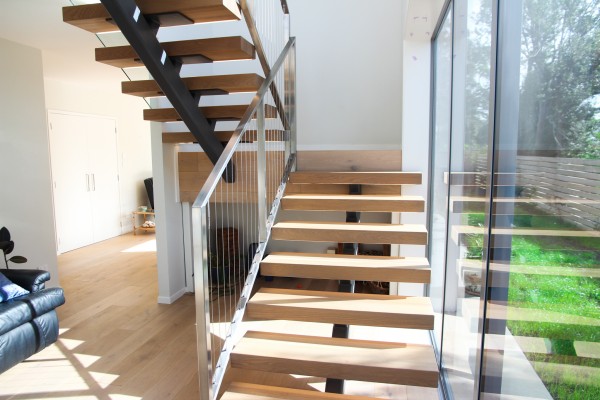 Every area in the house feels spacious, but the heat isn't lost in the space.