Timaru Finished-Build Event Recap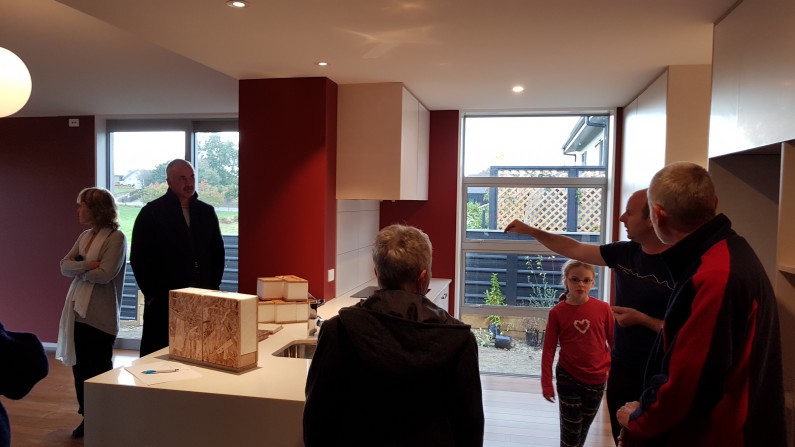 The open home last Saturday in Timaru was hugely popular with over 300 people attending to see what makes a modern energy-efficient home. Huge thanks to Matt and Sarah and the family for hosting such a large number of people!
The amazing thing was even though the event took place on a brisk Autumn morning the home was warm and comfortable with no heating on at all.
Download an overview of the systems used in this home here:
This home was built by Lone Pine Builders - www.lonepinebuilding.co.nz - contact Andrew Bell to discuss building your new home. Talk to Andrew about choosing a designer, or contact Formance us for a list of designers with experience in Formance home design.
Andrew Bell
Mobile 0274 287 227
Email andrew@lonepinebuilding.co.nz