Event Re-cap: Mid-Build Open Home with Solace Homes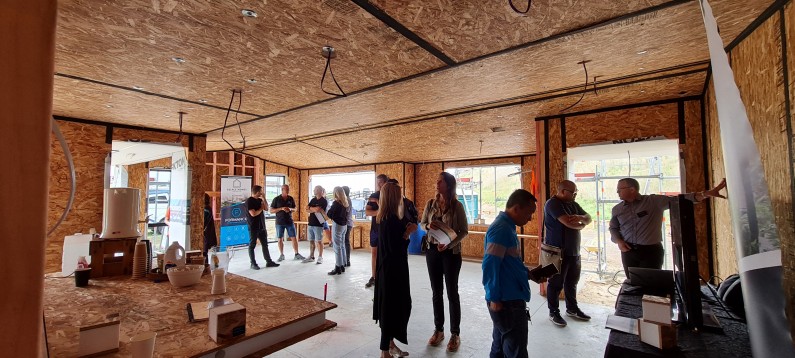 Last Friday (9th of April) Formance and Solace Homes held a mid-build open home event in Hamilton. Thank you to all those who came along to find out more about SIPs!
The home was an awesome example of a Formance SIP high-performance home and in a beautiful location too.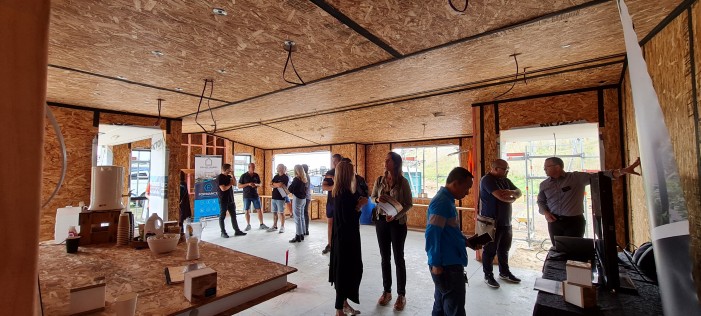 Some great conversations.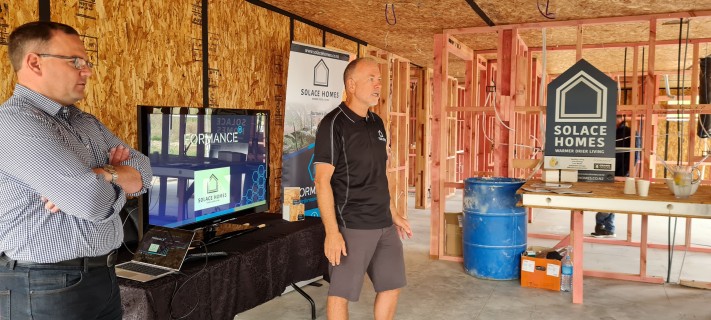 Dean (Construction Manager - Formance) and John (Solace Homes) make a presentation to interested attendees
What is a Formance Mid-Build Open home?
It's just a chance for you to come along and look around a Formance SIP home mid-construction, so you're able to see SIPs in the flesh and to see how they make your home a more comfortable and warmer place to live in.
Our mid-build open homes are run by our build partners (See our build partners here) and team members from Formance are also there (dependent on event location), all representatives who can answer any of your questions about high-performance building with SIPs.
Would you like to come along to a mid-build?
Keep an eye on your inbox or the news page on our website for upcoming events.
.