The wonderful Climate Safe House project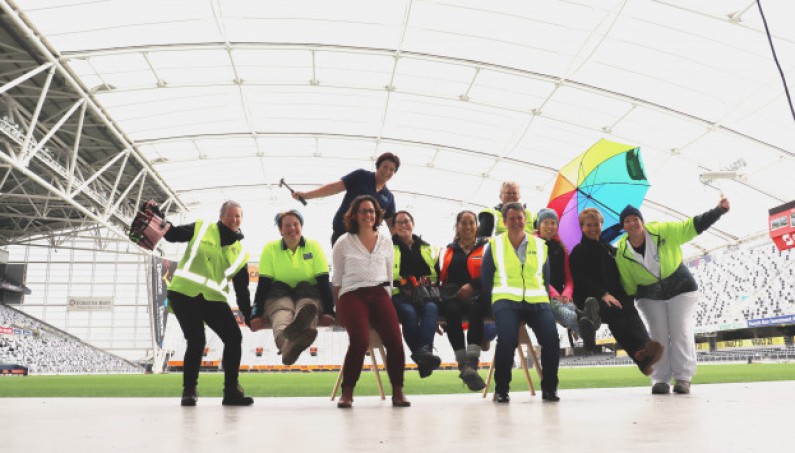 We are very proud to be involved with this project by Blueskin Resilient Communities Trust.
The project aims to tackle the challenges of climate change as well as showcase innovative technologies in building and the opportunities New Zealand has to build future-focused, cost-effective housing, says Scott Willis, of Blueskin Resilient Communities Trust.
"The Climate Safe House project's goal is to develop housing for coastal areas vulnerable to climate change and to implement adaptive planning in practice."
"I'm excited about the opportunity to get creative with new materials to construct a high-performance, affordable and adaptable model house that will provide shelter to someone in need."
The Climate Safe House will provide a warm, efficient, elevated and transportable home for a Blueskin community member whose home has been rendered unliveable by repeated flooding.
Formance teamed up with our Dunedin partner DS Building who preassembled the panels in their Mosgiel workshop.
Onsite at the Forsyth Barr the panels went together incredibly quickly, with the full envelope completed in a day - including the floor panels.
Then off to it's home in Waitati on the back of the transport vehicle. The incredible strength of the Formance panel was evident with no movement evident during the shift.
The all-girl team delivered an outstanding result; well led by Becky Thompson of Naylor Love.
This project is community funded - to get involved and pledge your support visit the Pledgeme Page
Installing the bottom plate over the Formance floor.
First pre-assembled wall panel off the truck being guided into position.
Another wall panel slotting into place. Everything fitting together as it should.
Nearly at the end of the day. A fantastic effort.
Climate Safe house being lowered into place at Waitati
Blueskin Resilient Communities Trust would really appreciate your support.
Find out more about this project on the links below:
Climate-safe house moved to Waitati site
Women teaming up to work on climate safe house project article
Ready to look at Formance for your project?
To discuss your project Get in touch here.
To find a builder Check out our build partners around the country
To get some pricing on your plan Upload it here.